With the first blossoms of Spring, it is indeed a time of new beginnings and inspiration. Apart from the sweet smell in the air and the sounds of the birds on our doorstep; the Speech Therapist & Audiologist would like to remind you that that there opportunities sprouting everywhere. Embrace it!
BE INFORMED
Keep abreast with current local and international speech therapy and audiology affairs, product related promos and info snippets for mums & dads, and teens too; by visiting our website at www.speechaudio.co.za, follow us on Twitter @aishacasoojee or like our facebook page www.facebook.com/acasoojee
OFFICE SPACE
Hours
Our rooms are open Monday to Friday, 09h00 to 17h00 and Saturdays 8h00 to 13h00. Please call 0116801418 / 0713592575 to schedule appointments.
Neighbourhood Watch
The Southern Suburbs Health and Beauty Centre is now fully operational with a Dentist, Somatologist, Beauty Therapist and General Practitioner. Services offered by the Doctor, accommodate the average working individual and boast after hour service delivery between 2pm to 10pm daily. The Centre may be welcoming an Educational Psychologist in the near future too.
BATTERY SALES
The Speech Therapist & Audiologist stocks all sized hearing aid batteries.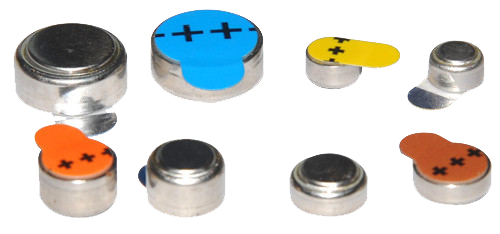 UPDATE ON ACTIVITIES
1.    There is always reason to celebrate in Ridgeway! A successful awareness campaign entitled Middle Ear Infections was rolled out during the wintery June and July months of 2013. The competition targeted both adults and children alike who were invited to enter either a crossword puzzle competition or a colouring-in competition respectively.
Colouring-in entries were received by children who attend the following schools: Cre8tive Kids, Sunridge Playschool, Maktabbatur Rabia, Dalmondeor Primary, Mondeor Primary, Mondeor Community School, Suffah Learning Institute for Boys, Tambotie Primary School.
Congratulations to Adila Bhyat for submitting the 1st correct crossword puzzle entry.
The success of the campaign allowed us to identify many more children with recurrent otitis media (middle ear infections) and even delayed language development, who have since been enrolled into appropriate intervention services. Helping your child early will help your child communicate effectively for the rest of their lives!
2. Owing to the increased prevalence of learning disabilities (the umbrella term for conditions such as Dyslexia, Dysgraphia, Dyscalculia and Specific Language Impairments, but to name a few), The Speech Therapist & Audiologist had attended a valuable course entitled 50 Shades of Grey Matter. This course has proven to be most helpful highlighting new trends and therapy ideas, of which I look most forward to implementing in sessions where applicable. The Speech Therapist & Audiologist is additionally enrolled toward a certification as a Reading Therapist too. Learning problems should be addressed as soon as possible! Help your child by preventing a lowered self esteem due to academic frustrations.
3. Early detection and intervention always remains the topic at heart! A research article written in co-authorship by The Speech Therapist & Audiologist, based on a research study conducted by The Speech Therapist & Audiologist; has been accepted to be published as a journal article. The article entitled "Hearing screening recordkeeping practices at primary health care clinics in Gauteng" will be appear in the 2013 volume of the South African Journal of Communication Disorders.
SEPTEMBER is DEAF AWARENESS MONTH
The Speech Therapist & Audiologist will be hosting a hearing awareness day which includes free hearing screening on Sunday, 29 September 2013 between 9am to 1pm. Do call us to secure an appointment.
HUMERUS